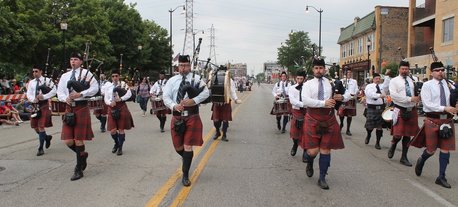 PARADE START TIME: 12 NOON
​JULY 4TH, 2019
Roger Badesch from WGN Radio is back as our Parade Reviewing Stand announcer.

​We are looking forward to seeing you on July 4th 2019. The Parade steps off at Oakton Community College at 12 Noon! Reviewing Stand is located at Oakton Park at the corner of Oakton St & Skokie Blvd.


Parade Mailing Address:
​ Skokie 4th of July Parade, PO Box 702, Skokie IL 60077
Phone: (224) 592-0092
---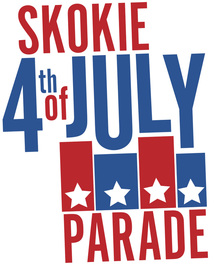 Registration is now CLOSED for the 2019 Skokie 4th of July Parade.(
There is a registration Fee of $125 for all Business and Political Entries for the parade. Business entries will be allowed one vehicle, additional vehicles are
$50 each
. You will be emailed an invoice once you complete your registration or you can click on the Donate button below and pay your registration fee by credit card. Click on this link for additional sponsorship options.
Sponsorships
. There is no registration fee for Community Groups, Religious Organizations, or Youth Groups. If you want to donate to the Parade, just click on the donate button below and you can donate via credit card.
The Skokie 4th of July Parade follows strict rules of US Flag Etiquette. Please Click here for US Flag Etiquette Rules.
---
---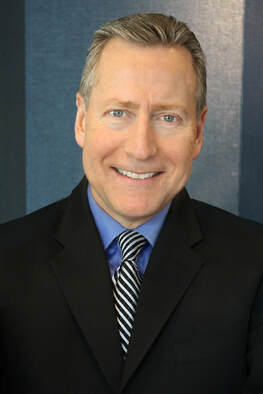 The Skokie 4th of July Parade Is Excited To Announce
Our 2019 Grand Marshal
Dave Eanet

WGN Sports Director and

Voice of The Northwestern Wildcats
The "Voice of the Wildcats," Eanet has become one of the most respected radio play-by-play personalities in college athletics. He performs his duties with a great deal of passion and brings exceptional enthusiasm to the radio booth.Eanet, sports director at WGN, has been the play-by-play voice of Northwestern football since 1990. Since 1996, Eanet has been the voice of Wildcat basketball. The graduate of NU's Medill School of Journalism has been honored for sports reporting and play-by-play coverage from many organizations, including the Associated Press, United Press International, Illinois Broadcasters Association and the Chicago Headline Club.
He has received numerous accolades throughout his career, including the Silver Dome Award for "Best Play-by-Play in Sports." The award is given by the Illinois Broadcasters Association.
Eanet was honored by the Northwestern Gridiron Network (NGN) in 2000 for his efforts on behalf of Northwestern football, and he was made an honorary member of Northwestern's N Club in 2002. He also has handled pre- and post-game broadcasts for the Chicago Bears and Cubs, is the voice of Big Ten Women's Basketball for Big Ten broadcasts, and is frequently seen as sports anchor on WGN-TV.
---
---
---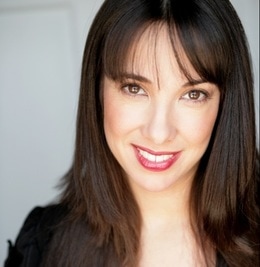 The Skokie 4th of July Parade is excited to welcome back Celebrity Guest
Patti Vasquez
Stand-up Comedian and Host of "Patti Happens"

Patti Vasquez is a stand-up comedian and co-creator and host of the upcoming series "Patti Happens."

Patti was born and raised in Chicago and is an internationally performing comedian. As a host, Patti quickly claimed the number one spot for late night radio. She has appeared as a commentator for WGN-TV Morning News and Fox Good Day Chicago. She also served as a fill-in host for WCIU's You & Me in the Morning. Patti was also honored by the National Museum of Mexican Art and the University of Illinois for her contributions to art and advocacy work.
The Skokie 4th of July Parade is proud to welcome Patti to our Parade.
---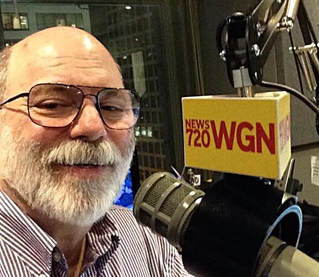 WGN's Very Own
Roger Badesch
Parade Master Of Ceremonies
Roger Badesch has spent more than 30 years in the broadcasting industry. At WKQX-FM, Badesch was general assignment reporter and co-host of a weekly public affairs program. Badesch was also a correspondent for Associated Press Radio, United Press International Radio and the Mutual Radio Network. Badesch served as news and sports director, news anchor, and reporter at radio stations in Las Vegas. He has covered such stories as the Pope's visit to Chicago, several Presidential visits, and a 48 hour jail hostage siege. Today Roger is a News Anchor for WGN Radio 720 in Chicago.
---
---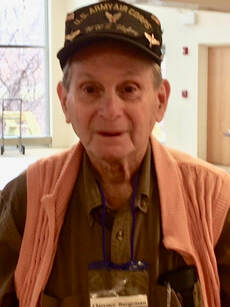 Skokie 4th of July Parade is Honored to Welcome our
​2019 Military Grand Marshal
Clarence Burgeman U.S. Army Air Corps
A WWII resident of Skokie since 1959. Clarence completed his Air Corps Bombardier training in Big Springs, TX. His children attended 73.5 and Niles East Schools. His son is a CPA/Attorney and a resident of Skokie and currently works for the IRS. Clarence worked in Sales/ Merchandising and for the Illinois State Lottery. Clarence was born and raised in the Lawndale/Westside.
---
---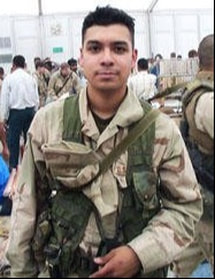 Skokie 4th of July Parade is Honored to Welcome our
​2019 Military Grand Marshal
Edgar Navarro U.S. Marine Corps
Edgar was deployed to Kuwait in 2003 and again in 2005. He reached the rank of Sergeant and has been awarded two Navy and Marine Corps Achievement Medals.
---
Skokie 4th of July Parade is Honored to Welcome
Our National Anthem Singer
Wayne Messmer
Wayne Messmer grew up as a "city kid" on Chicago's Southwest Side. As the volunteer P.A. Announcer for the Loyola University Hockey Team, the tape recording of the National Anthem broke before a game was about to start, so Wayne stepped up and took the microphone and sang it himself. Messmer's extraordinary singing career started that very day at a college hockey game. and the rest was history.
The celebrated National Anthem soloist with the Chicago Blackhawks at the old Chicago Stadium, for 13 seasons in the NHL, and subsequently with the Chicago Wolves, Chicago Cubs and formerly the Chicago White Sox, he became known nationally as, "Chicago's Voice of the National Anthem."

---

---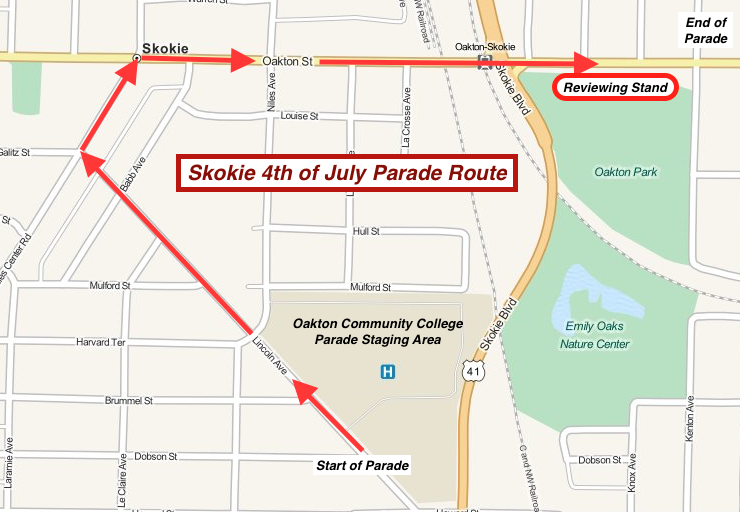 Sam & The Giant Wheel Is Back for 2019!
Skokie's 3D Fireworks Festival
At 5 p.m. the fun moves to Niles West High School (Oakton Street just west of the Edens Expressway) with "Skokie's 3-D Fireworks Festival," featuring food, drinks and music. The first 10,000 patrons to arrive will receive a free pair of 3-D glasses. The concert begins at 6:30 p.m., featuring The Goo Roos, followed by Mike & Joe. Childrens' games and face painting will also begin at 6:30 p.m.
The spectacular 3-D Fireworks Fest begins, at dusk.
---
Watch the entire 2016 Skokie 4th of July Parade​
---
---
---
---